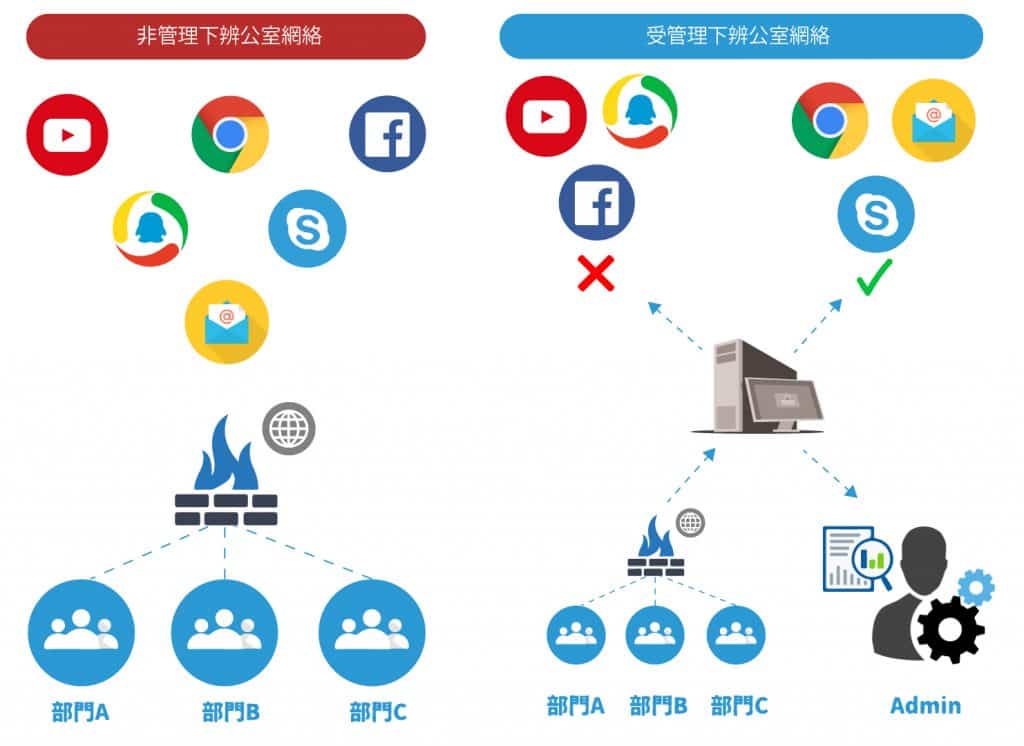 Internet Recorder is a powerful tool for network recording, monitoring and managing. It integrates the AD server domain of an enterprise, which can records the Internet access status detail of employees, browsed web pages, the inbox and sent of webmail, general e-mail status (SMTP, POP3, IMAP), instant messaging (Skype, Yahoo! Messenger, ICQ, QQ, etc.), FTP and TELNET, in order to protect company data and prevent network leaks. In addition, it can deter employees from using corporate network resources for personal use, to enhance employees' productivity and efficiency. Managers can also learn from the traffic monitoring regarding to who the most currently used enterprise bandwidth. Internet Recorder is a must-have management tool within the network security system.
An intuitive list is specially designed for users who are not familiar with the Internet – To show the content of various network records in one list.

Exclusive mobile application (support iOS & Android) is provided – To keep track of employees' Internet access anytime, anywhere.

Multi-language interface design – To display records in different languages.

Multiple record viewing methods and all-round search mechanism – Allow monitors to find the information they need easily.

Automatically parse the content of webmail – Allow easy browse for administrators and find the mail they want directly.

Group administrators can be created individually to cooperate with corporate hierarchical group management and division of permissions.

The storage period can be adjusted according to the level of importance of the type of services. Important records can also be stored in a remote NAS.

Real-time traffic monitoring (Traffic Analysis) – To easily grasp the enterprise network bandwidth usage.